The Chalets Royal, built-in 2020, consists of three royal apartments: Ruby, Emerald, and Sapphire. It is a luxurious accommodation in the heart of Tatranská Lomnica, just a few meters walk from the cable car. The unique mountain design, together with the most modern equipment, guarantees the satisfaction of even the most demanding customer. Chalets Royal is the ideal choice for your vacation or trip to the heart of nature with children or friends.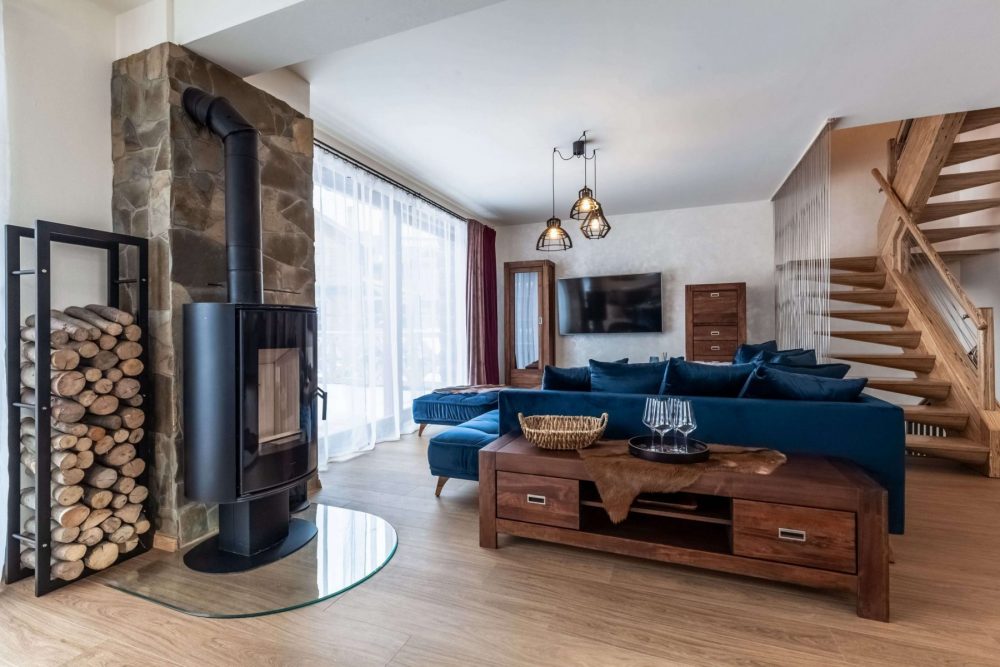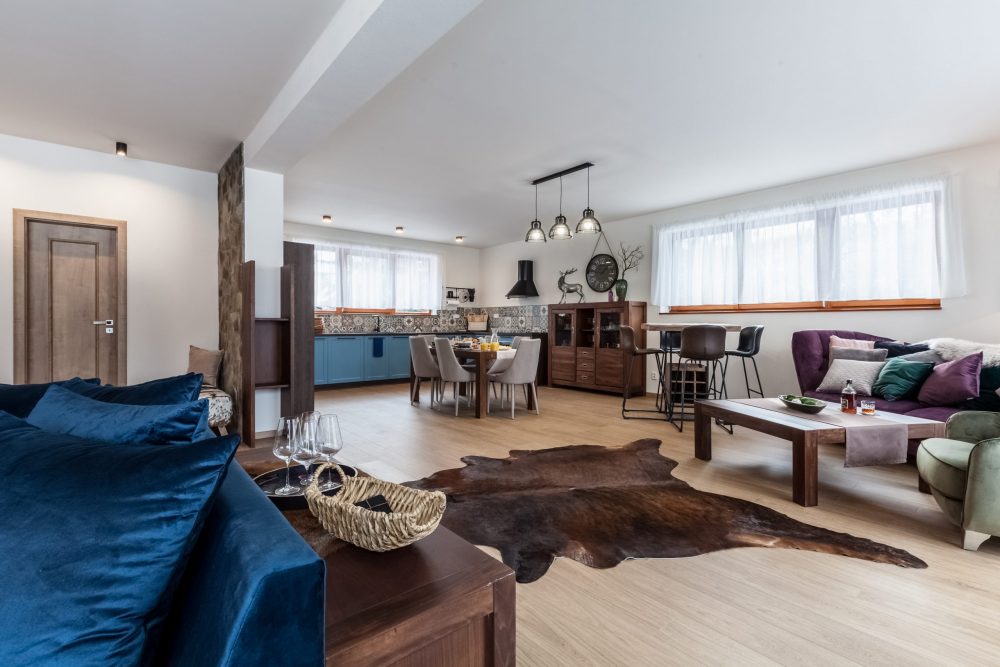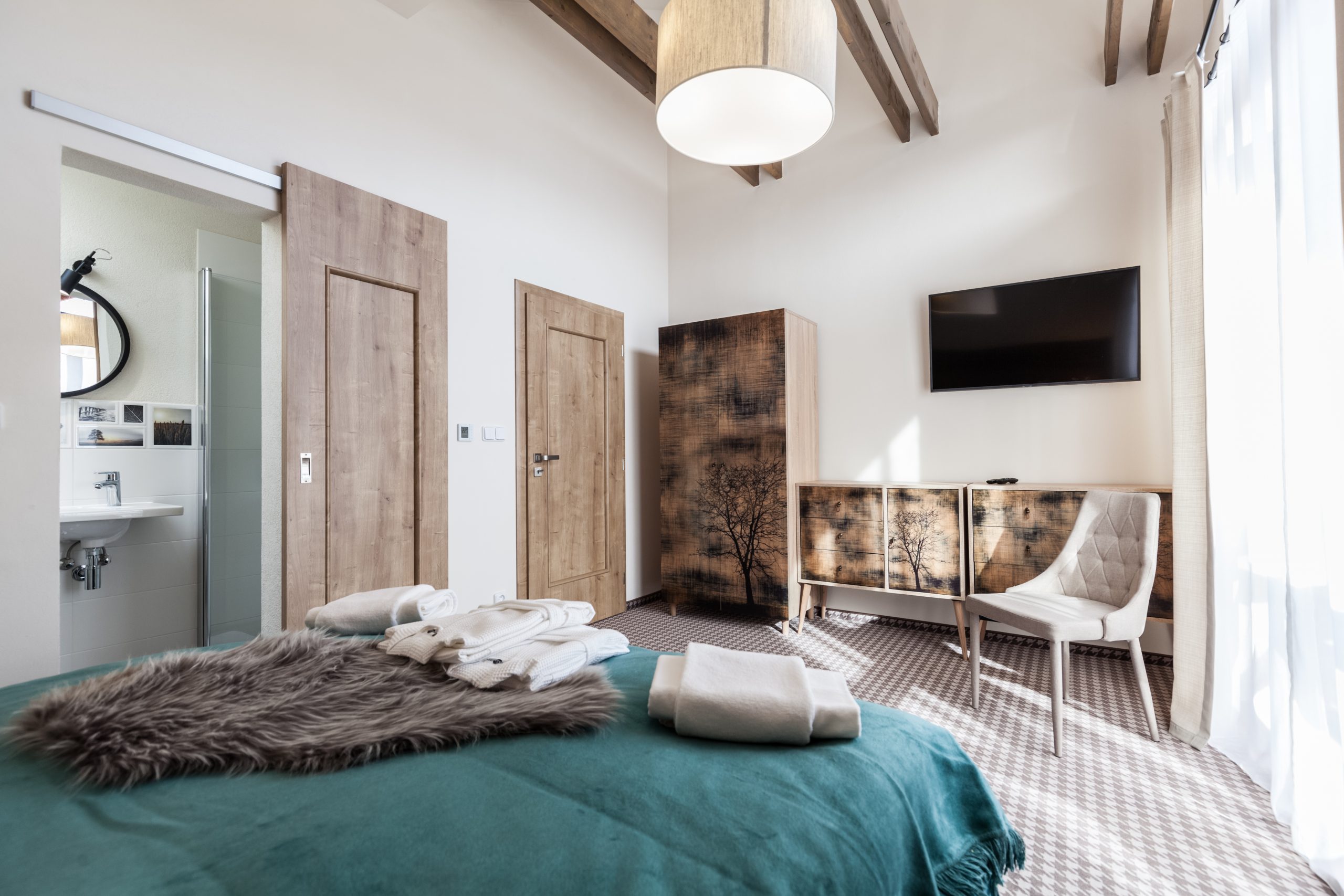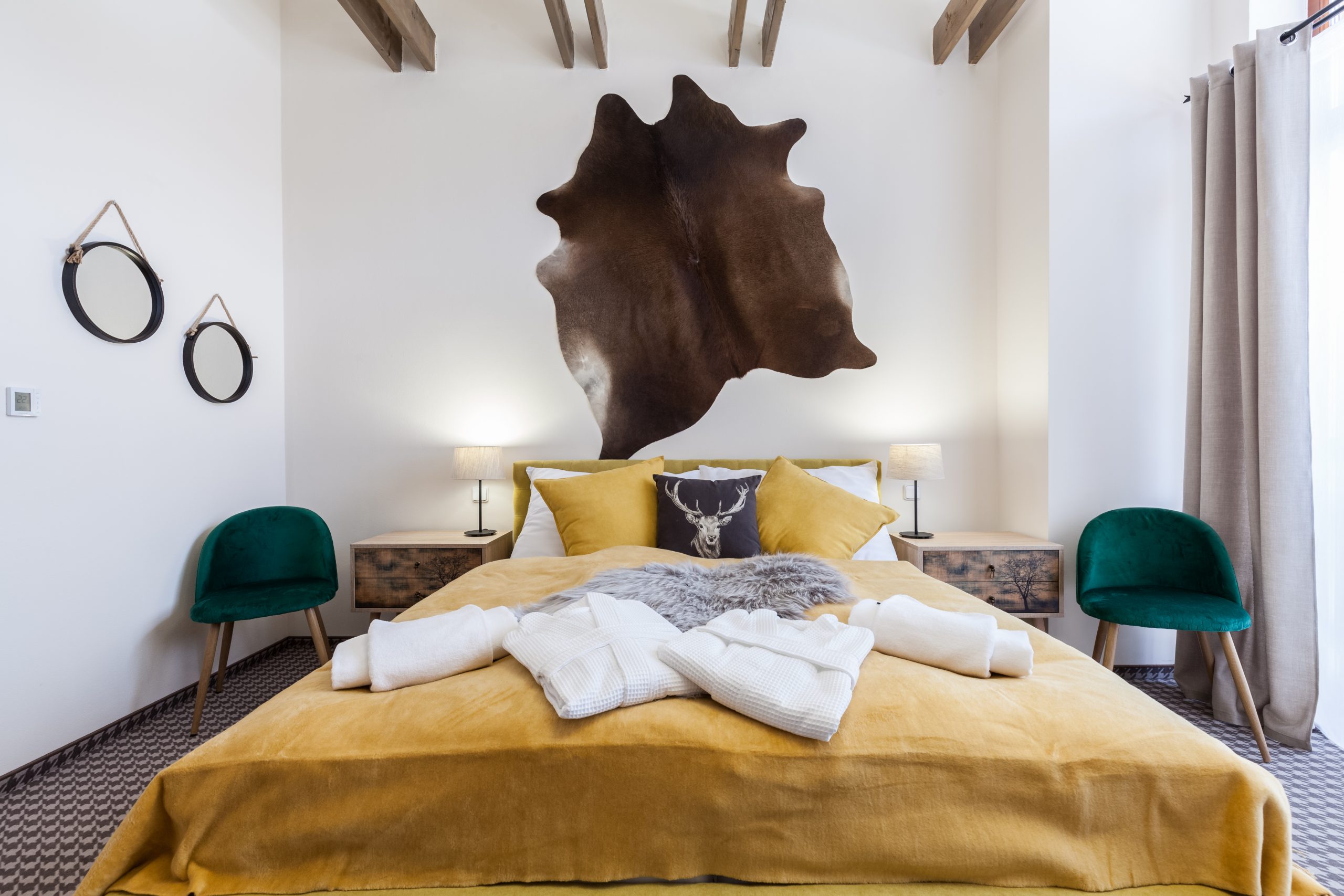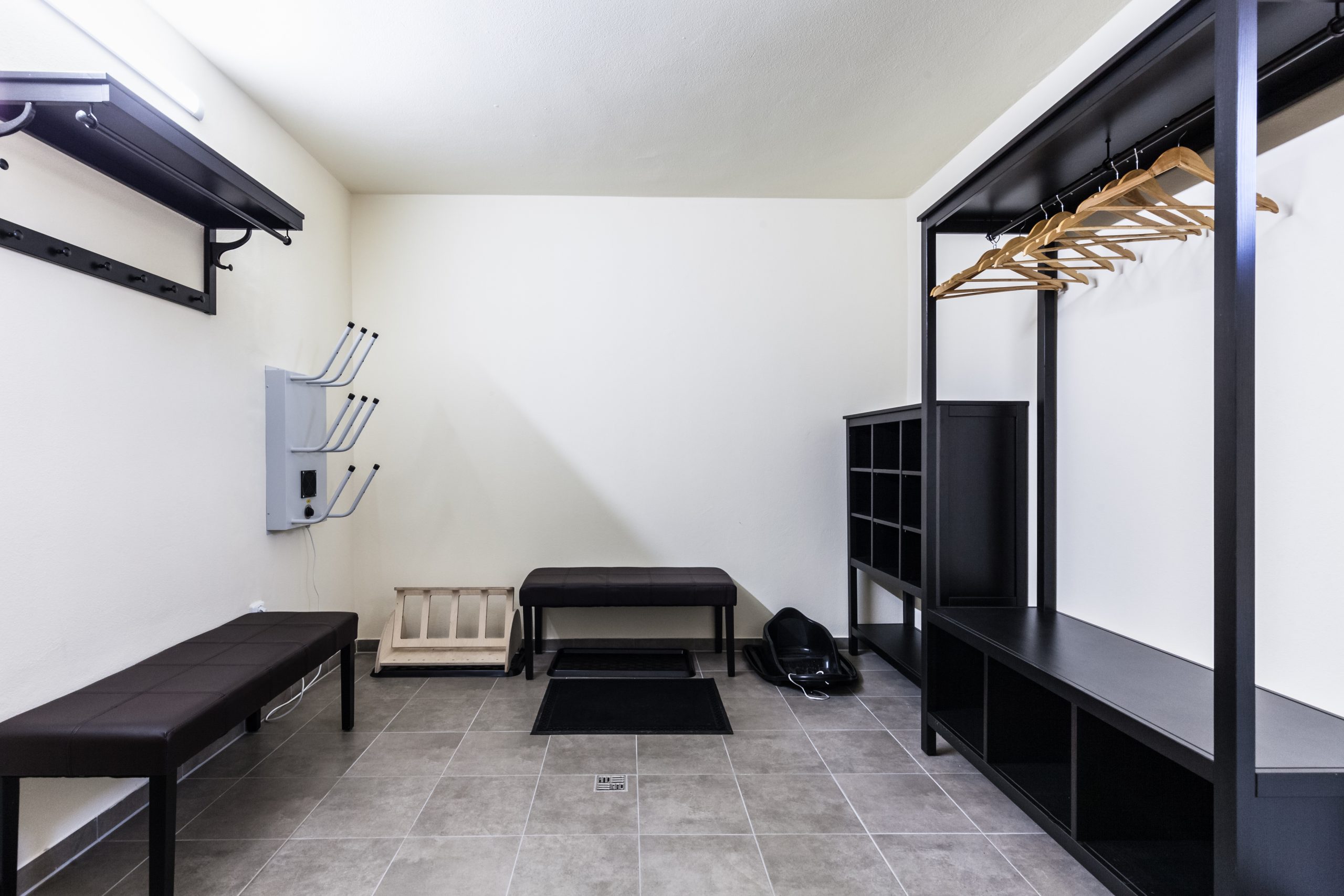 Chalet Ruby is a separate house with its own entrance and facilities with a capacity for up to 10 people. Suitable for families as well as for larger groups who want to spend a stay together in one house. At the Chalet Ruby, you can enjoy the view of the Tatra scenery of Lomnický štít from the private whirlpool on the terrace.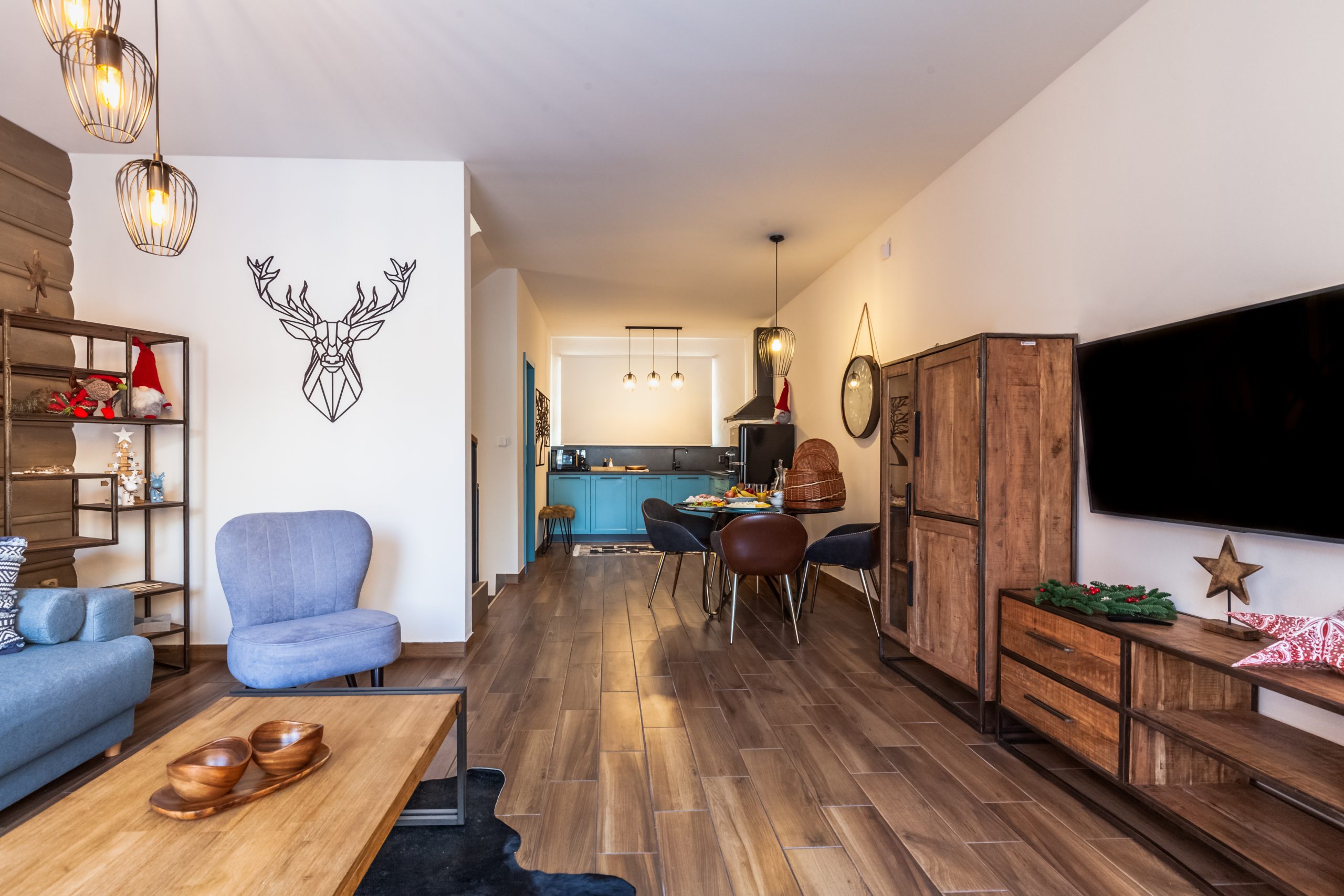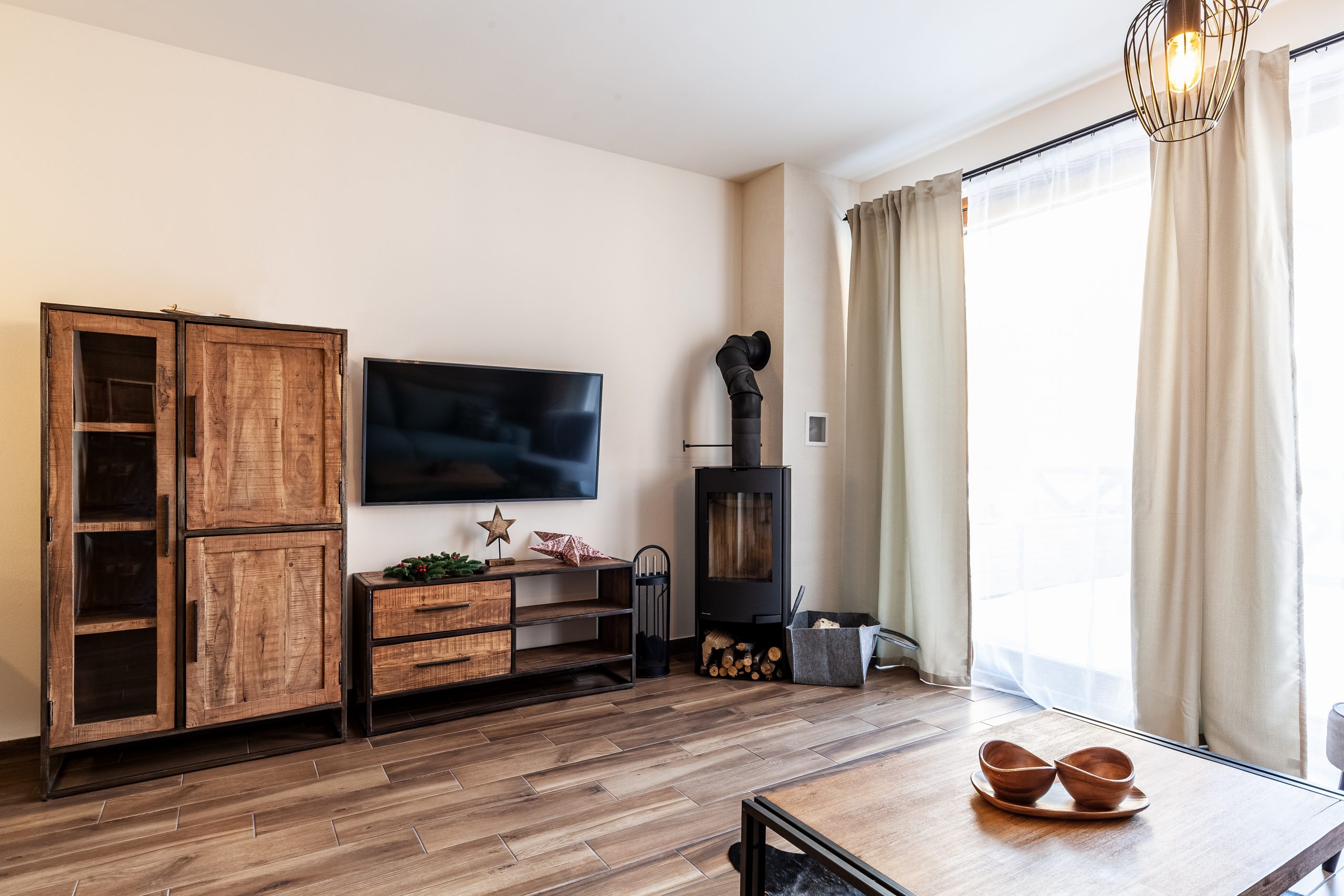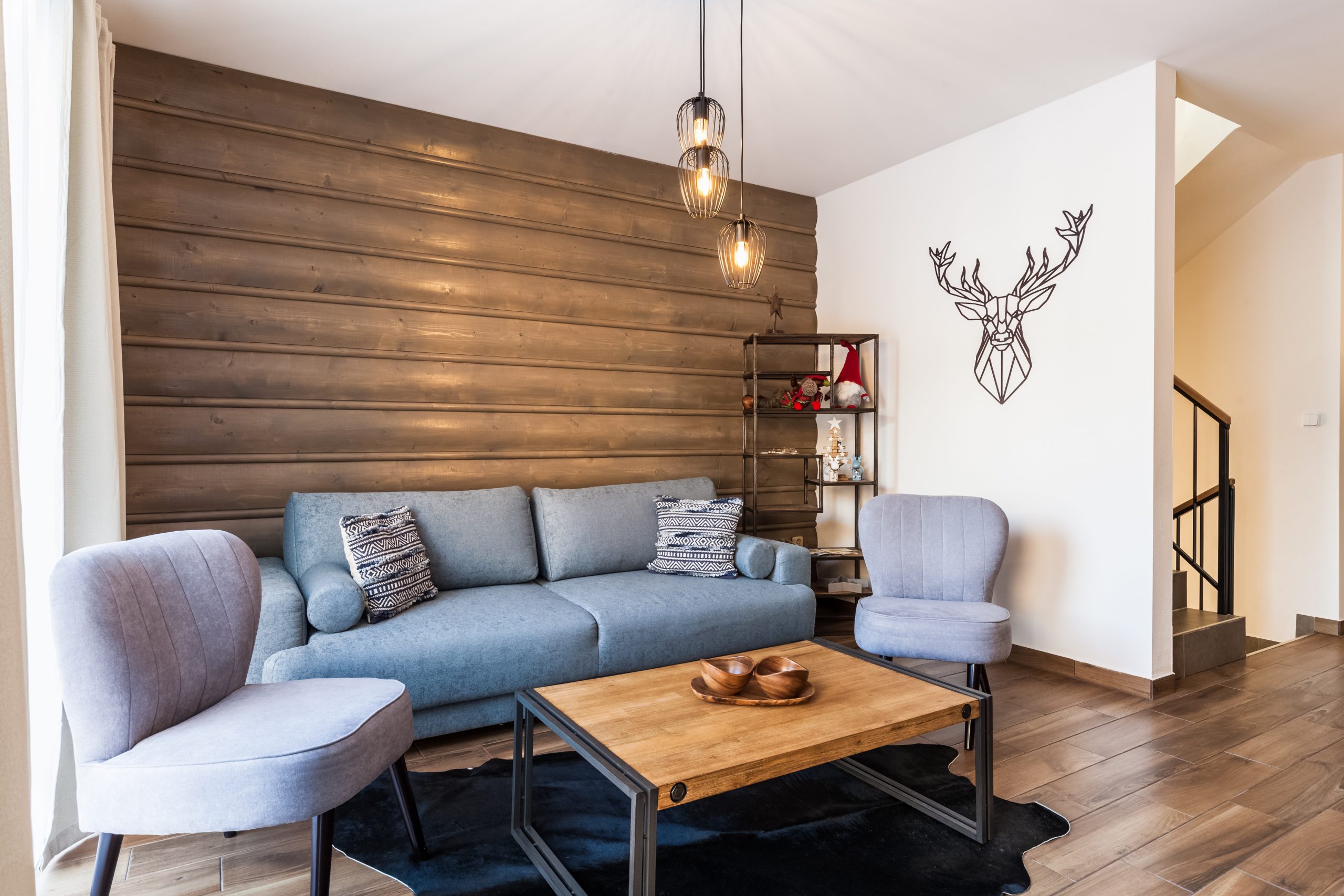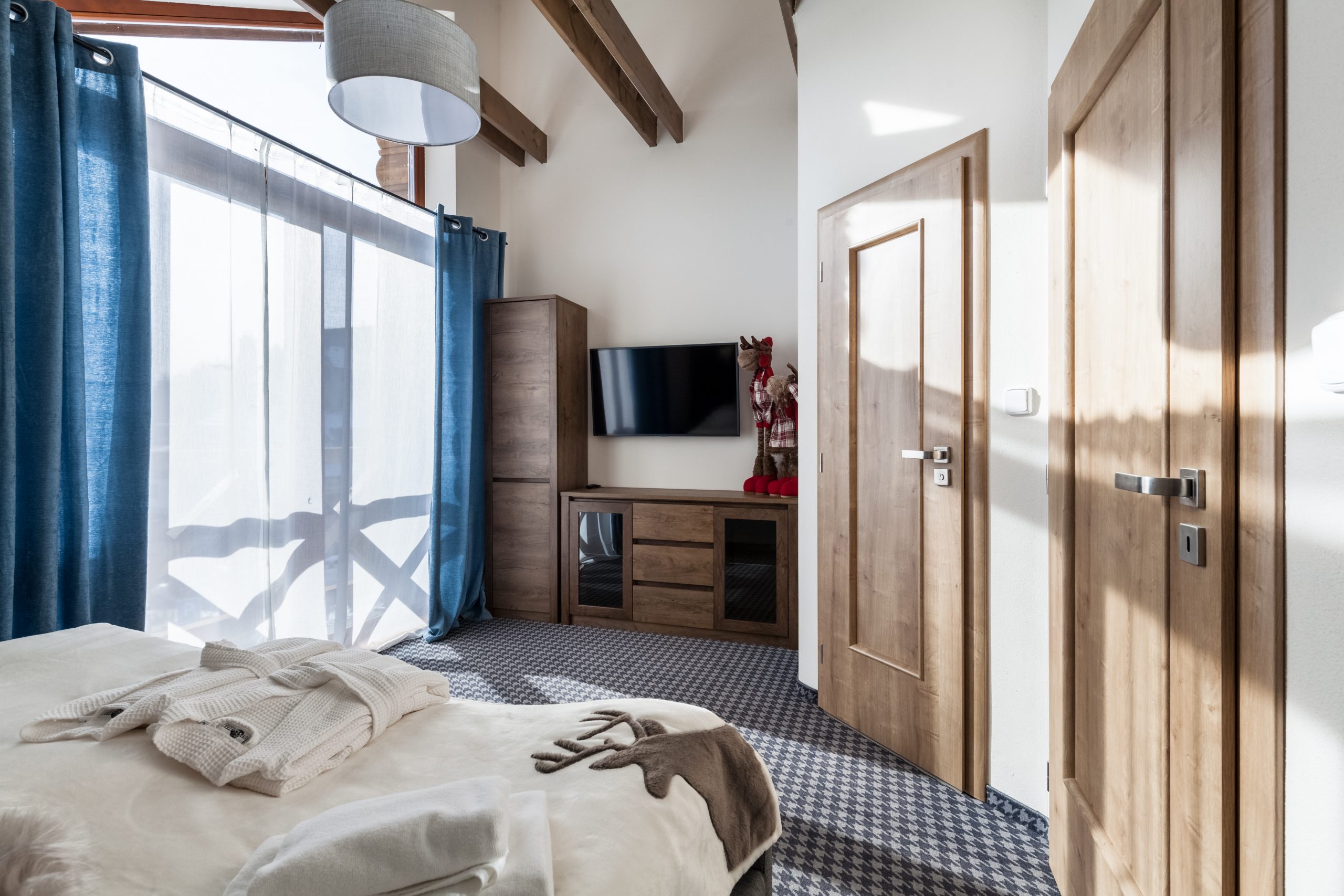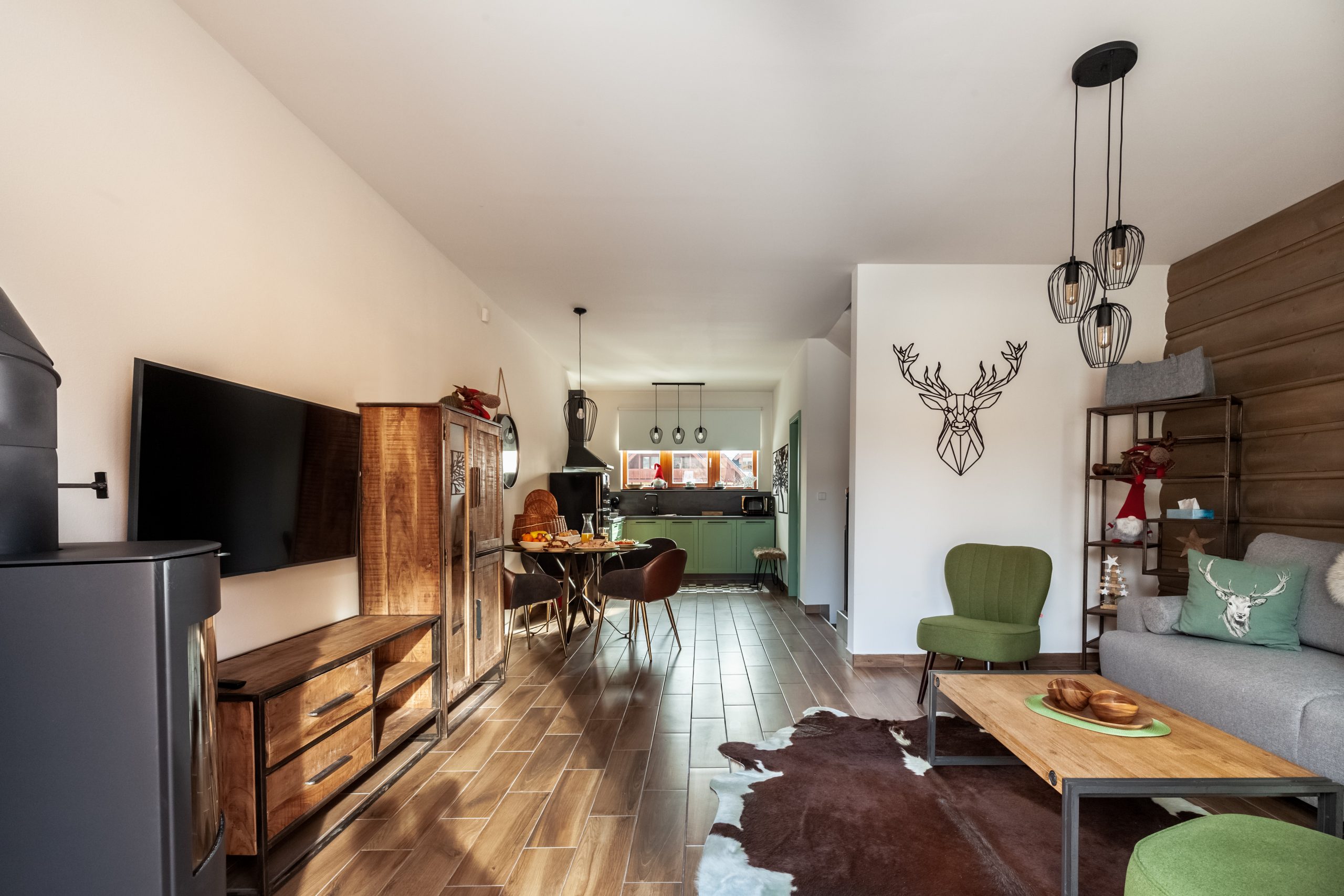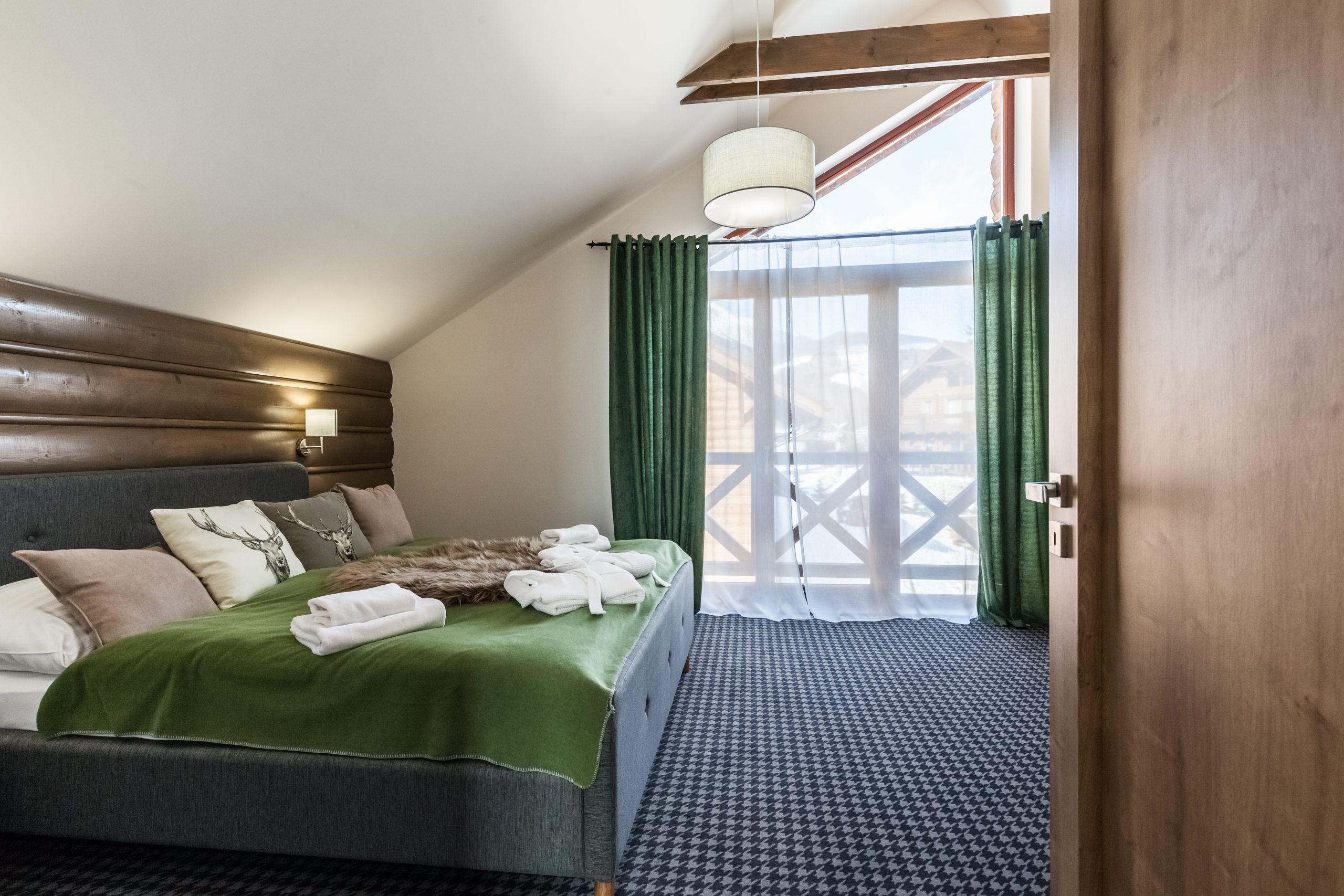 The luxurious Sapphire and Emerald are two identical accommodation units within one cottage. Each contains a separate entrance and is equipped with its own facilities and a terrace. Each can host a capacity of up to 6 people. These units are suitable for smaller families as well as for larger groups of up to 12 people.
Accommodation
Are you interested in our accommodation? See a more detailed description of the equipment and the gallery of each cottage and the area that you will fall in love with.
Online booking
If you are interested, you can make a reservation using the online booking system below. Enter the date and number of people, and choose from the menu according to availability.
Contact & FAQ
Do you have any additional questions? Do not hesitate to check the FAQ or contact us by clicking on the link below. We will answer your questions as soon as possible.
Our reviews

Overená
Exceptional

Overená
Exceptional

Overená
☺Všetko ako má byť!
Overená
Exceptional

Overená
Exceptional

Overená
Nagyon jó elhelyezkedéssel privát, csendes, jól felszerelt lakás ☺Nagyon jó elhelyezkedés, csendes, mégis közel mindenhez! A lakás szép, igényesen berendezett és jól felszerelt. Tisztaság teljesen rendben volt. Konyhában kapszulás kávéfőző, kapszulák bekészítve a pultra. ☹Nem panaszkodni akarok, de ha mindenképpen akarnék valamit írni, akkor csak nagypárna volt és az is számunkra elég kényelmetlen. Hiányoltam egy kenyérpirítót a konyhából.

Overená
Superb

Overená
Exceptional
Overená
Exceptional
Nádherne ubytovanie Chalet je krasne zariadeny v dobrej lokalite s vyhladom priamo na Lomnicky Stit. Splnil ocakavania pobytu. Vybavenost velmi dobra. Komunikacia s majitelom/prevadzkarom tiez vyborna. Velka spokojnost. Odporucam. Jacuzzi bola skvela bodka po narocnej ture.
Vsetko podla ocakavania. Vysoka spokojnost.